Have you Given up on Lipstick?
Most women say they don't wear lipstick because the color won't stay, it smudges, requires upkeep all day, it's expensive or they can't find a color that's right for them. If we're lucky not to have any lipstick on our teeth, most of us leave our lipstick on our water bottles, coffee cup lids or wine glasses!
Sound familiar?
LipSense solves all these issues and more.  Lucious long-lasting color, won't dry your lips and best of all, it's fully customizable.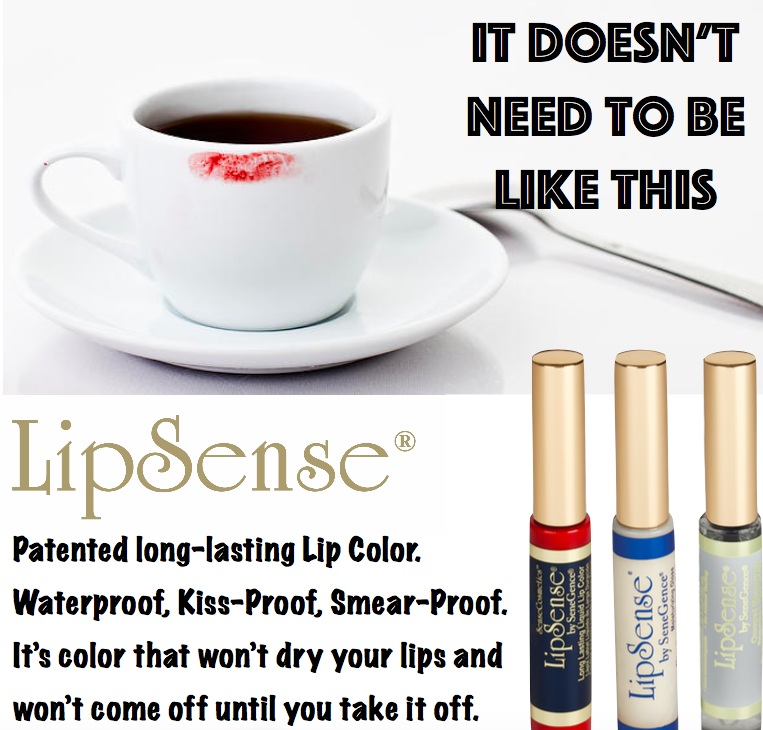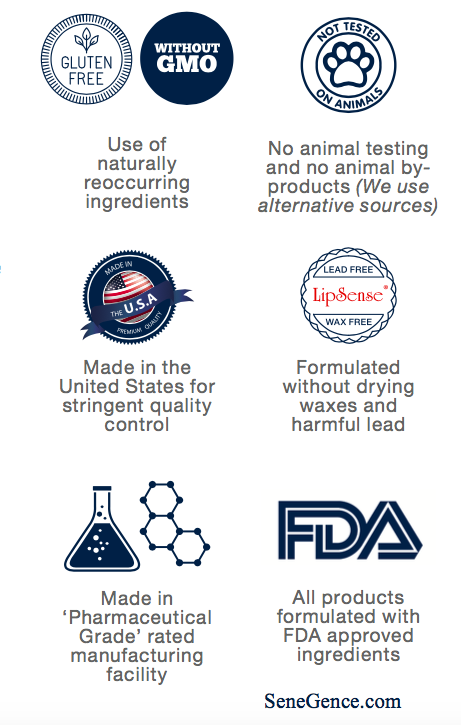 What is LipSense?
This unique product is waterproof and does not kiss off, smear off, rub off, or budge off! And, just as important, it does not dry out your lips. LipSense is formulated with no wax or lead, and contains no GMO or animal by-products! It's vegan-friendly and gluten- free.
LipSense is a patented long-lasting lip color. One application will last 4 - 18 hours and one tube can last 6 months. It's available in more than 36 colors that can be fully customized for your individualized look. As a SeneGence Distributor, I carry a full stock of top LipSense colors available for immediate delivery. Let me show you the beauty of luscious colors that stay on your lips not everywhere else.
Did you know we're not just about Lips? We also carry a full lineup of SeneGence skin care!
Browse through our product pages for videos, testimonials and additional information about LipSense, SeneCosmetics and our fantastic SeneGence Skincare products.  Check out our Services, our Specials, subscribe to our newsletter and don't forget to follow us on social media.